See on Scoop.it – Digital and Social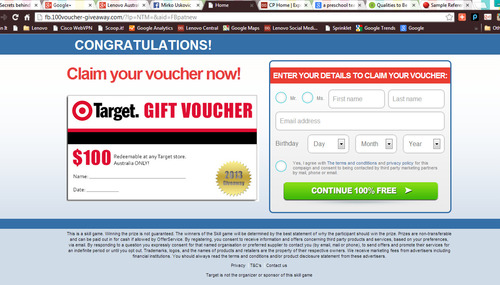 Danielle Uskovic's insight:
I was on FB and saw this ad for a $100 target voucher. It looked ligit from Target but on clicking it, you can see in the fine print below that it is SPAM. I can only imagine how many people get caught by these scams. I really wish facebook would shut them down and/or put warnings out.
See on fb.100voucher-giveaway.com