See on Scoop.it – Technology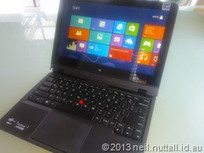 If you think the MacBook Air is the pinnacle of ultrabook design and that the iPad is likewise for tablets, then my friend, you surely have been sucked into the Steve Jobs Reality Distortion Field….
Danielle Uskovic's insight:
The Helix is an awsome device. You get 2 for the price of one!
Great review from Neil Nuttall.
See on neilnuttall.wordpress.com